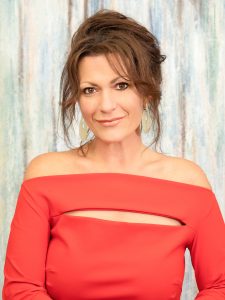 Margery is a Licensed Professional Counselor Supervisor. She has a Master of Arts in Psychology (Applied Behavioral Analysis) and a Master of Science in Counseling (Marriage and Family Therapy focus) and is also licensed in Texas to supervise LPC-interns.
Margery has more than a decade of experience in the mental health field. She is qualified to work with individuals of any age, families, and couples. Her clinical focus is on ages 4-adulthood and she specializes in working with individuals who engage in non-suicidal self-injury, mood and anxiety disorders, addiction, ADHD, parenting skills training and postpartum adjustment.
She has a research career spanning almost 15 years. Having completed research on adolescent self-injurious behavior and the effectiveness of using art as a treatment tool; for which she was awarded "Excellence in Research" by the graduate program at California State University-Fullerton. In addition to her clinical and research experience, she has taught at the college level, is a guest lecturer, runs parenting-training sessions, and provides CEUs for other professionals.
She practices from a Cognitive Behavioral background, incorporating an eclectic blend of therapeutic methods. She integrates play/activity therapy and therapeutic art techniques when working with children and adolescents. Margery also offers a concierge-type service which provides an intensive and individualized approach to counseling. Christian-focused counseling is available upon request.
Areas of Specialty:
Mood Disorders
Anxiety Disorders
Substance Use Disorders
Non-Suicidal Self-injury
Parenting Support
Therapeutic Services:
Individuals, couples, families
School age through adult
Telemedicine
Intensive clinical intervention
CBT and DBT therapy
Concierge Services/House Calls
For additional information you can visit her personal website at www.NorthTexas-Counseling.com or Psychology Today. You can also follow her on Twitter @mboucherLPC and find her on Facebook at https://www.facebook.com/psychmarge
To schedule an appointment or seek further information, please call 214.982.0029.
Margery Boucher, MA, MS, LPC-S